We invite you to join us on a true Patagonian Expedition!
Seven days kayaking 5 different lakes connected by rivers of extreme beauty.
Each lake holds different secrets that are only accessible through the water.
Rivers where the water is so clear you can see the trout swimming close to the bottom.
We carry everything on our kayaks and become totally independent from the outside world in an environment hard to describe on words.
Please check out the photos and videos of this trip to get a wider perspective of the place.
Experienced local guides will keep you safe and cook some delicious food along the way.
Nothing like nice beer cooled by lake water after a day kayaking in Patagonia around a fire camp.
Enough said.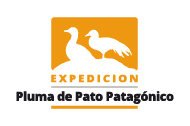 NEXT DATES

• Nov 27 till Dec 3 2016
• December 4 till 10 2016
How to confirm and book into this Expedition?
-PLEASE CONFIRM AT LEAST 20 DAYS PRIOR TO DEPARTURE
-We ask a 20% booking fee. The booking fee is not refundable in the case you decide not to come on the trip.
How do I pay the rest?
-Please pay the remaining amount at least 10 DAYS PRIOR TO DEPARTURE so that it gives us enough time to get ready with equipment and food.
-Email us at info@zondapatagonia.com for bank account details.
Day 2: Sunday
Sunday:
Team meeting in Camping Lake Cholila.
Gear check.
Organizing of personal gear, group gear and food.
Route description by guides.
Welcome ASADO! (BBQ)
Day 3: Monday
Monday:
Early Start we will have a nice breakfast and talk about how to pack our kayaks.
Each person will learn how to pack their boats.
After that we will have a safety talk and learn how to paddle.
Once ready, off to the water and down the Carrileufu River.
We will spend the night where the river meets the Rivadavia Lake. (3-4 hours paddle)
Day 4: Tuesday
Tuesday:
We will try an early start today to avoid strong winds on the first half of the Rivadavia Lake.
Always less windy in the morning.
The idea is to get across the whole lake and spend the night on the southern side where Rivadavia River starts.
Day 5: Wednesday
Wednesday:
Our goal today is to descend Rivadavia River.
It's a beautiful gorge with some interesting turns that will put our driving skills to the test.
The river ends up in Green Lake, a tiny lake that flows into Arrayanes River, the heart of the park.
We will spend two nights in Rio Arrayanes Campsite.
Day 6: Thrusday
Thrusday:
Rest Day.
Time to relax from the previous days.
It's a beautiful campsite with hot showers and opportunities to go for a walk/hike close by.
Great spot to relax for the day.
Day 7: Friday
Friday:
We enter the biggest lake of the park, Futalaufquen.
Depending on the weather conditions and the group we can try to go to Krugger Lake.
We will spend the night half way through the lake or at the bottom depending on how we are doing with time.
Day 8: Saturday
Saturday:
Farewell BBQ to finish off in Villa Futalaufquen.
Pulsa aquí para añadir un texto