Más sobre Zonda Patagonia
Sobre las Expediciones
Sobre Nosotros
Zonda Patagonia está desarrollando el concepto de viajes de EXPEDICIÓN  ¡No hacemos Tours! La diferencia principal es que los Expedicionarios tienen un rol más activo y protagónico. Como protagonista sos parte del grupo y parte de un equipo que tiene un mismo fin. Un Tour es pasivo y una expedición es activa. Una expedición es llevada adelante por todo el grupo y genera en cada persona un desafío mayor, y por ende un crecimiento personal mayor.
El trabajo en equipo es clave para el desarrollo del viaje, armamos entre todos las carpas, se cocina en grupo y cada uno empaca su mochila o kayak. Esta tipo de modalidad crea en el viajero la chance de aprender a  ser independiente dentro del medio en el que estamos. Como cuidarse del sol, del viento, como mantenerse hidratado y bien comido, como leer el clima y actuar en consecuencia y muchos otros aprendizajes que cada expedicionario se lleva consigo para sus próximas experiencias de vida. Obviamente esto sucede dentro de un marco de seguridad donde guías experimentados locales cuidan del grupo y ayudan a tomar las decisiones correctas. El tamaño de los grupos tiende a ser reducido creando así bajo impacto en el medio y que el grupo fluya al no ser demasiados.
A su vez, intentamos ir a cada Parque Nacional o Reserva en los mejores momentos del año para cada lugar, con poca gente y el clima adecuado. Los lugares y las actividades son por lo general kayak de travesía, trekking o ciclo turismo sin embargo estén atentos que se vienen nuevas modalidades de viaje como la navegación a vela, el surf o kite surf. Algunos de los destinos que visitamos son los Esteros del Ibera, el Parque Nacional Los Alerces, La carretera Austral Chilena o el Parque Nacional Torres del Paine.
Si bien las Expediciones por lo general tienen un fin u objetivo determinado en la mayoría de las ocasiones la naturaleza es quien manda. Intentamos estar preparados para cada posible escenario, sin embargo lo imprevisible del ambiente siempre agrega una cuota de adrenalina a las decisiones en terreno. Donde y cuando acampar, cuando salir al agua o a la ruta con las bicis y esas decisiones de momento pueden cambiar la experiencia y el resultado de la expedición. En definitiva el principal objetivo siempre es el disfrute y el contacto con la naturaleza desde adentro.
La idea es simple: te proponemos EXPEDICIONES A LA NATURALEZA que generen
Mucha conexión y apreciación del ambiente natural

Apreciación por el medio en el que estamos – Flora/Fauna/geología/hidrología/historia/cultura
Entendimiento del clima
Disfrutar de donde estamos y del presente
Educación sobre el cuidado del medio ambiente

Disfrute!

Hacer actividad física en la naturaleza, con aire puro
Comer Rico
Superar desafíos personales
Dormir bajo las estrellas en tu bolsa de dormir
Mirar el fuego
Recuerdos inolvidables – Anécdotas únicas, fotos únicas, video de cada Expedición

Amistades

Compartir unos mates o un vinito en lugares mágicos
Compartir historias, experiencias pasadas y sueños futuros
Reírse y cantar al sonar de la viola junto al fuego
Conocer gente nueva y abrirse a nuevas conexiones
Amigarse con la naturaleza

Aprendizaje

Del medio
De tus compañeros
De vos mismo/a
De lo que sos capaz
De la actividad
De la zona

Nulo impacto en el medio ambiente e impacto positivo en las comunidades locales

Actividades de bajo impacto: Kayak, Cicloturismo, trekking, surf, kite surf, Escalada, navegación a vela…hay para todos los gustos! –Vamos a ir variando! Apagamos el motor y sentimos el ambiente
Filosofía de NO DEJAR RASTRO en ambientes naturales
Guías locales, hoteles locales, comida local. Turismo Sustentable!
Our Philosophy
Our Philosophy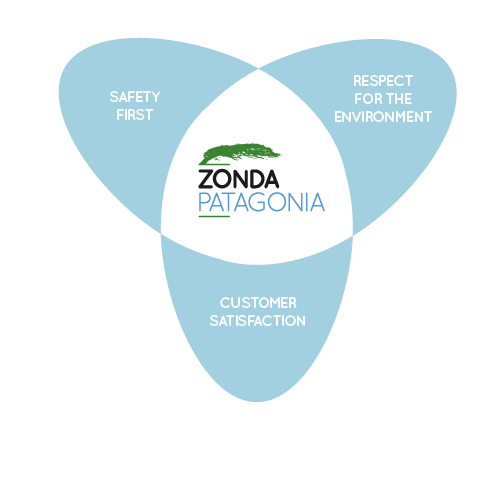 The three main pillars of our philosophy are safety, customer satisfaction and commitment with the environment. We know that it is essential that these three things occur for the trip to be successful. In other words, you going back home happy and us leaving the natural place the way we found it or better J
Safety
-We are safety conscious in all aspects of our trips; from the trip planning, driver selection, food selection, camping sites, activities, local operators and most importantly your guide. She/he is going to be with you for the whole length of your trip and has all the local knowledge required to keep you safe while you enjoy.
-All our guides are required to be Wilderness First Responder (WFR) Qualified.
-Our guides are very experienced and qualified in their activity. Mountain guides take you hiking and over the ice and experience water guides take you kayaking.
-Patagonia in itself is a very safe destination. There no dangerous wildlife (e.g. bears, crocs, malaria, dengue, etc.); you can drink the water from any river or stream along the hikes and while kayaking. The hikes are all well marked and you are always accompanied by a guide. Also compared to other countries and regions of South America, Patagonia is probably the safest in terms of theft since there is hardly anybody down this way.
Customer Satisfaction
-We understand that we have to meet or exceed your expectations during the trip. We try hard for the trip to run smooth and efficient so you can focus on the beautiful environment that surrounds you.
-We have some set trips but we are open to changes according to your preferences, tastes and previous experiences.
-We would appreciate any feedback you can give us, either prior, during or after the trip, this will help us improve with every trip. Check our Trip Advisor page or Facebook page to see what are they saying about us.
Commitment with the environment
-We believe we contribute to the wellbeing of the environment by showing our clients what nature has to offer. By enjoying and interacting with the natural wonders of our planet you become more conscious of how fragile the ecosystems are and how can we help them. Hopefully you go back home being a little more environmentally friendly on your day to day.
-Our trips are based on environmentally friendly activities, hiking, kayaking, ice hiking. They are low impact activities as long as they are practiced with the appropriate respect for the environment. That's why we follow the Leave No Trace scheme to guarantee we keep the place the same (or better!) that what we found.
-Leave no trace scheme and principles
Plan Ahead and Prepare
Travel and Camp on Durable Surfaces
Dispose of Waste Properly
Leave What You Find
Minimize Campfire Impacts
Respect Wildlife
Be Considerate of Other Visitors
-We aim to respect and strengthen the local communities by employing local operators, guides, porters, transfers and locally own hotels. A sustainable tourism model will always take into consideration the impact over the local communities.
10 things you need to know...
10 things you need to know about Patagonia and Us
NO STRESS: We will focus our energy in taking the stress out of your travel while you enjoy true amazing nature. We arrange your accommodation, transport, good food and will sort you out with a good guide to take you hiking or kayaking.
AMAZING LANDSCAPE: You will not forget the landscape of Patagonia; ancient native beech forests, huge inspiring glaciers, granite and snowed covered peaks, fresh drinkable water of every stream, wide open unpopulated country, magic cloud formations…and a lot more to discover with your own eyes.
ENCOUNTER THE ELEMENTS: Be prepared to encounter fast moving and dynamic weather. Strong winds formed by fast air pressure changes make you feel the power of the elements.
REASONABLY FIT: You don't need to be a pro climber to enjoy our trips, but we recommend being reasonably fit and active. There are some long days of walk and of course a few ups and downs, but we luckily have long hours of daylight so we can take it easy and find the right pace. We can also provide a porter so you can hike with a small day pack. Our guides will assess the group and pace the walks to everybody's comfort.
STRONG PHILOSOPHY: Our company philosophy is based on three main pillars: Your Safety, Your Satisfaction and Commitment with the Environment.
EXPERIENCED GUIDES: All our guides are experienced and qualified in what they do. Mountain guides take you hiking and over the ice and experience water guides take you kayaking. They are all Wilderness First Responder (WFR) qualified.
WE LOVE WHAT WE DO: Zonda has been created by people that like what they do. Taking people into the outdoors is our passion.
INTACT ECOSYSTEM: Patagonia is considered one of the last intact ecosystems on the planet. We intend to enjoy it and take care of it for the generations to come. The activities we do have low impact on the landscape.
BENEFIT LOCAL COMMUNITIES: We benefit local communities by employing local transport, guides, porters, eating in locally own restaurants and just pushing the local economy forward. Tourism has become the main source of work and income to the local people.
LIFE IS NOW! If you always wanted to come down to Patagonia or just to get on an epic adventure, why wait any longer?